You strive to be the owner of a clean home, but your upholstery is making it difficult since they appear worn out with faded colors and rough texture. To fix this sad situation, you've been looking for quick and easy sofa-cleaning hacks, which is where our blog comes in handy. We'll share some recent tips to help you maintain your upholstery's new-like appearance. So, let's get to it!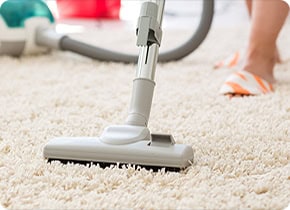 Remember The Following Tips
Learn About the Types of Fabrics
There are various types of fabrics used in upholstery, each with its own cleaning tips. For instance, in cushion cleaning, microfiber and velvet need gentler treatments than cotton and polyester. So, make sure you know your fabric type before jumping into the cleaning process!
Clean Out All the Parts
Regarding upholstery cleaning, don't forget all the smaller parts! Cleaning out cushions, armrests, and other smaller components will give you a much better result. Just ensure you're doing this in a well-ventilated area so the odors don't linger around your home. This tip is valid for mattress cleaning as well!
Pay Close Attention to Stains
Stains on your upholstery are inevitable, but they can be easily tackled with the right cleaning technique. For example, if you have a food stain on your sofa, you should use a damp cloth to blot it out first and then apply an appropriate cleaning product. Make sure that you read through the instructions before spraying anything! 
Open Doors and Windows: Air Drying Is the Key
Once you've gone through the entire cleaning process, it's important to ensure that your upholstery is completely dry before using it. After a thorough sofa cleaning, the best way to do this is by opening all the windows and doors and allowing fresh air to circulate in the room. This will help speed up the drying process without damaging your furniture.
The Cleaning Process You Deserve Awaits You
It's understandable if you're worried about cleaning your upholstery incorrectly, even knowing the proper techniques. That's where Aim Carpet & Air Duct Cleaning comes in. With 12 years of experience, our company understands your cleaning concerns and is here to help you maintain pristine upholstery, which will let you be the proud homeowner of a spotless living space.
To use our services, please visit our website and contact us. Once you've received an estimate, you can accept it. This will allow us to start cleaning your upholstery immediately!