If you're a homeowner desperate to keep a pristine home, it's important to wash your rugs and carpets regularly. However, it can be difficult to determine when it's time for a deep clean. To help you, we've created a blog that compiles a list of questions you can answer to determine whether your carpets need immediate attention. Let's get to it!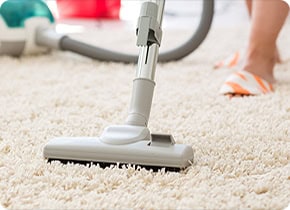 Answer the Following
What Is the Color of Your Carpet?
If your carpet is still vibrant, you may not need to give it a deep clean just yet. However, if the color has faded since you purchased it, then it's time for an appointment with a cleaning company!
Do You Have Pets?
It's no secret that pets can cause a lot of wear and tear on carpets. If you have four-legged friends, they will likely need professional carpet cleaning every 6 months to keep them in top condition.
How Often Do You Clean It?
If you're not vacuuming your carpets regularly, then it's likely they need to be cleaned. After all, regular vacuuming is the best way to maintain carpets and help them last longer.
Do You Have Small Children?
Small children can bring a lot of mess in with their shoes, toys, and everything else. So, if you have little ones running around your house, then your carpet needs a thorough cleaning right away!
Any Allergies?
If you or someone in your home suffers from allergies, then having a clean carpet is essential. Vacuuming is not enough; you will need to hire a professional cleaning company to get rid of hidden dirt and dust particles that can trigger allergy symptoms.
No Matter the Answers, Contact a Professional
To be the proud homeowner of the clean home you always wanted, you must avoid keeping your carpets and rugs dirty, which is where Aim Carpet & Air Duct Cleaning comes in. We are a carpet cleaning company with over 12 years of experience that can provide you with reliable services that will leave them looking as good as new.
To start taking advantage of our work, you need to contact us, accept an estimate we will provide, and let our team of professionals help you!