Working Hours
M- Th 8 am - 7 pm / F 8 am - 6 pm
Sa 12 pm - 3 pm
You lead a busy life as a homeowner, and among all the tasks on your plate, your upholstery desperately needs cleaning. We understand the stress this can bring, and that's why Aim Carpet & Air Duct Cleaning is here to provide you with the tools to solve this problem effortlessly.
Our upholstery cleaning service empowers you to take control and transform your home into the cozy and inviting haven you deserve.
Enhance Your Upholstery in a Whole New Way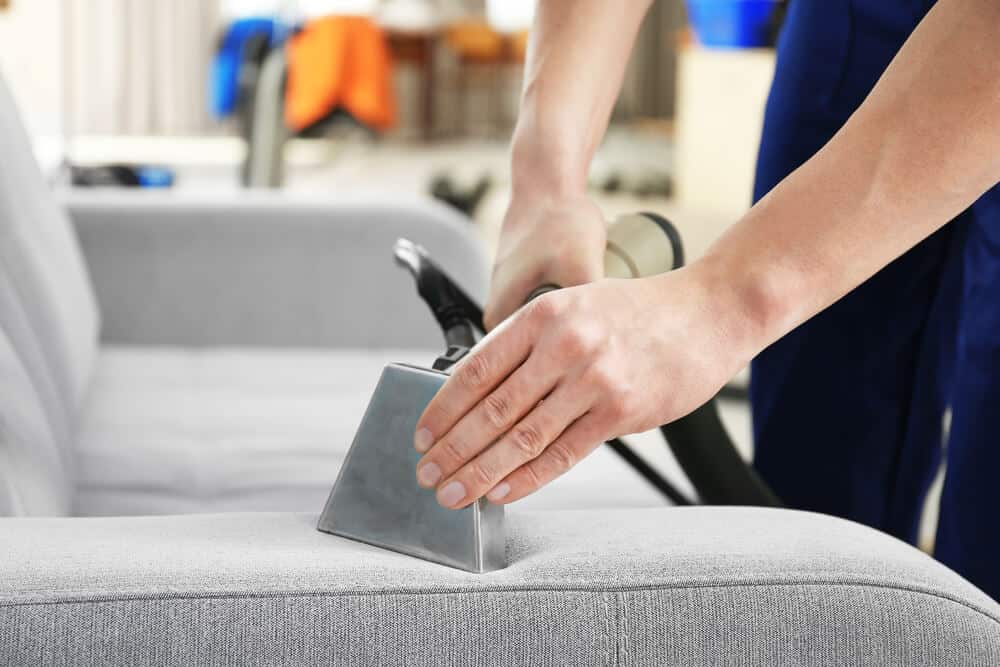 Many Materials, One Effective Solution
We understand that not all fabrics and upholstery materials are the same. That's why we've developed specialized methods for handling each of them – from delicate antique furniture to a modern sofa or armchair. You can trust us to clean your furniture effectively and efficiently, ensuring it looks its best.
Clean, Odor-Free Furniture Guaranteed
Upholstery can accumulate dirt, stains, and odors over time, impacting the quality of your furniture and your lifestyle. That's why we offer top-notch cleaning services that will leave your furniture looking clean and fresh, just the way you want it.
Clients' Upholstery Cleaning Experiences: A Closer Look
Since 2011, we've offered furniture cleaning services to homeowners like you. Here's what they have to say about their experience with us:
¨Amazing job every time. Get the job done fast and right. I've used them more than once and will continue to do so. Cannot recommend them enough. ¨
S. Price
¨Great company, and they go out of their way for you. They do an excellent job and overall great service! We have used them twice now and will use them again in the future.¨
T. Poole.
The Three Steps Towards a Clean Upholstery
Ready to enjoy our services? Just follow these straightforward steps:
Head to our website and visit the "Contact Us" section.
Reach out to us for a free estimate on our upholstery cleaning service – you can do this by filling out the form, calling, or emailing us.
Our team of experts will take over from there, ensuring your upholstery is restored to perfection.
Experience a Fresh and New Look for Your Furniture with Our Expertise
Don't let your busy schedule stop you from having clean upholstery. Aim Carpet & Air Duct Cleaning in St. Louis Metro and surrounding areas have you covered! With our superior upholstery cleaning services, you will become the thrilled owner of brand-new-looking furniture. Reach out to us today and get ready to enjoy the amazing transformation of the upholstery you've been dreaming of.
Ready to Get Your Upholstery Cleaned in St. Louis, MO? Follow This Plan:
Contact us to start the process
Get a competitive quote for the services you will need
Enjoy a clean environment once we get the service done
Let Aim Carpet & Air Duct Cleaning Help You Today!
Don't allow yourself to suffer from poor air quality by selecting the wrong cleaning provider! At Aim Carpet & Air Duct Cleaning in Oakville, MO, we provide you with dependable and top-notch cleaning services that will bring freshness back into your space. Don't let poor air quality dent your health – choose us to help restore your refreshing home.
Address
2003 Parkton Way, Barnhart, MO 63012, USA